health & safety
products
.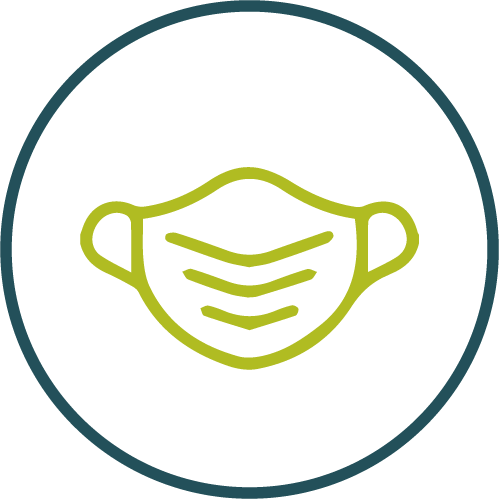 enhance workplace safety

.
Stopping the spread of germs has always been important. With the addition of health and safety products and supplies, our mission is to provide everything you need to keep your essential business safe and productive.
Standard Multi-Use
Our portable and protective Sneeze Guard Shields are designed to create barriers and stop the spread of exposure and cross-contamination. The customizable and easy-to-setup barriers help your environment fight against the spread of germs. Have a drawing? We'll work with you to build the ideal barrier to fit your exact application. With the help of our custom fabrication shop, we can accommodate orders of all sizes and build to your specific needs. All made custom in our Ohio facility.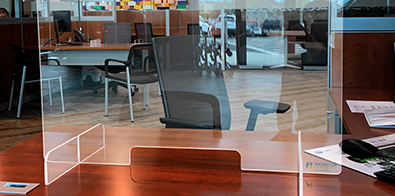 Custom Sizes Available Upon Request 
Educational Facility Safety Products

.
Health and safety in the school systems have always been a top priority. The well-being of students, faculty and staff members in schools is paramount. Our health and safety products are designed to create a safe environment by limiting cross-contamination. With a full-service fabrication and print shop, we can provide you with whatever you need to keep the classroom safe.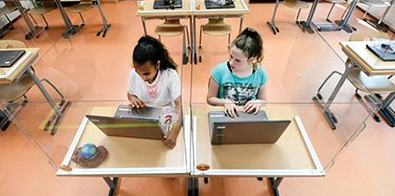 Student Desk Trifold
Spreading out within each classroom can be difficult, but not with a student desk trifold. With a Student Desk Trifold, three shields will create a barrier around each individual desk, giving students a safe space while maintaining their ability to learn effectively.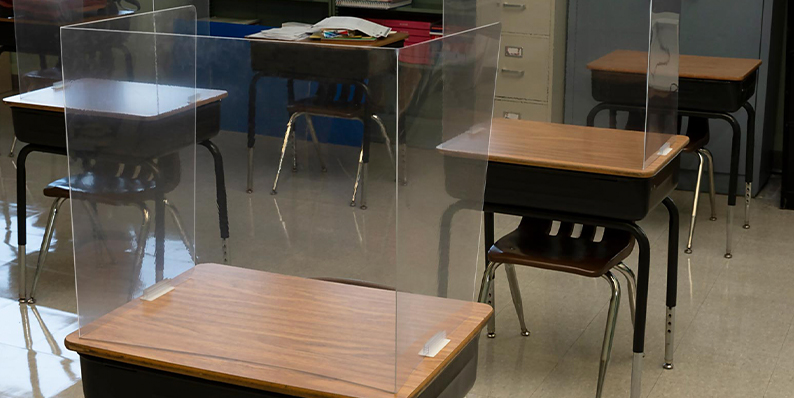 Student Desk 

Econo

 Trifold Shield 
If you're looking for an economical way to create safe spaces, the Student Desk Econo Trifold Shield is designed to be carried by students from class to class and fit on most tables and desks.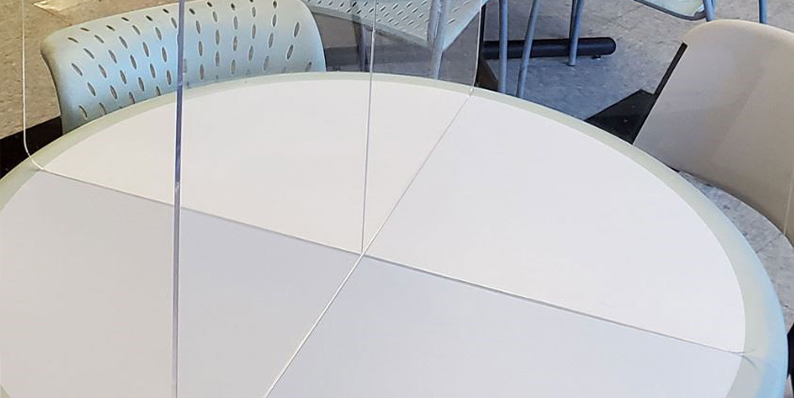 4-Way Table Divider
There is no more effective way to achieve group work than sitting at the same table as your classmates. The 4-Way Table Divider allows you create a safe environment for a group of four at one table. The four shields give each person a safe, separate space.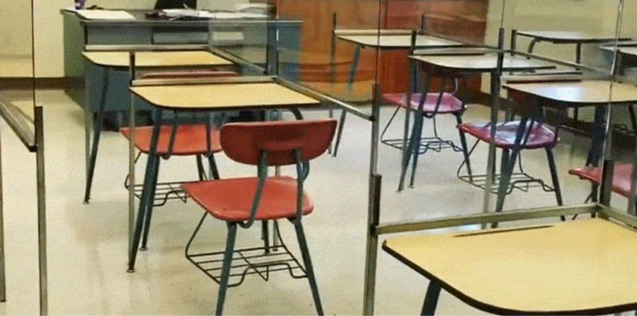 Student Desk Enclosure
We developed these enclosures for Boardman Schools to achieve social distancing in the classroom setting for elementary and middle school-age students. They feature a stainless-steel frame with an L-shaped polycarbonate shield attached to the frame. The benefits of this design are:
Provides students with optimal protection when positioned in the classroom
Stainless frames are easy to clean
Resistant to chemicals
Polycarbonate shields are chemical resistant and shatterproof
Frames can be arranged in different configurations
Custom
Whether you're an essential business or just trying to stay open, we want to help you provide a safe environment for your employees and customers. Our state-of-the-art hygiene and protection guards, designed and assembled in the USA, prevent the spread of germs and airborne particles caused by sneezes, coughs and verbal communication.  
Our hygiene and protection guards are customizable, portable and aesthetically pleasing, allowing you to ensure that the equipment will blend in with the décor and vision of your space.
The easy-to-install hygiene and protection guards are affordable, constructed of high-quality materials and non-intrusive in commercial or workplace settings. Whether it be for a gym, salon, restaurant, office or municipal building, we're able to help. Our barriers are constructed of industrial-grade material sheets, designed for long-lasting strength and protection against the spread of germs.