Hygiene Guards for Your Business – Protect Your Employees and Customers
Whether you're an essential operation or planning to reopen, Innovation Exhibits wants to ensure the health and safety of everyone who enters your place of business.Our state-of-the-art hygiene and protection guards, designed and assembled in the USA, prevent the spread of germs and airborne virus particles caused by sneezes, coughs and verbal communication, creating a safe environment for your customers and employees. Plus, our hygiene guards are customizable, portable and aesthetically pleasing, blending in with your décor and environment, and maintaining the look and feel of your space.
 Affordable and Constructed of High-Quality Materials
 Easy to Install         
 Non-intrusive in Commercial or Workplace Setting 
Superior Protection Against Airborne Germs and Viruses
These barriers are constructed of industrial-grade material sheets for long-lasting strength and protection against the rapid spread of airborne germs and bacteria in any commercial setting, including retail establishments, grocery store check-out counters, restaurants, pharmacies, offices and more.
Salons and Barbershops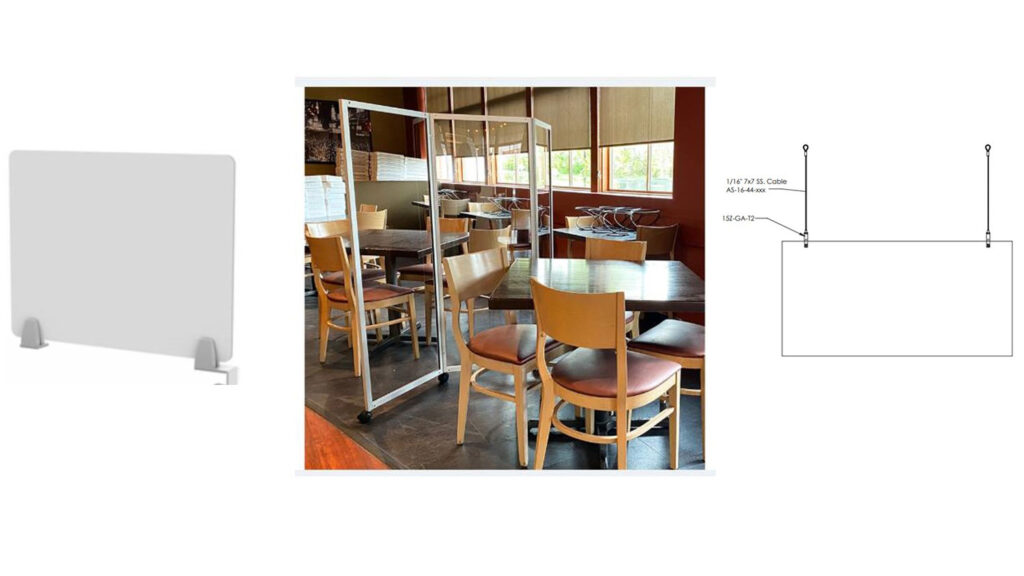 Restaurants and Cafes
Offices and Workstations
Service and Call Centers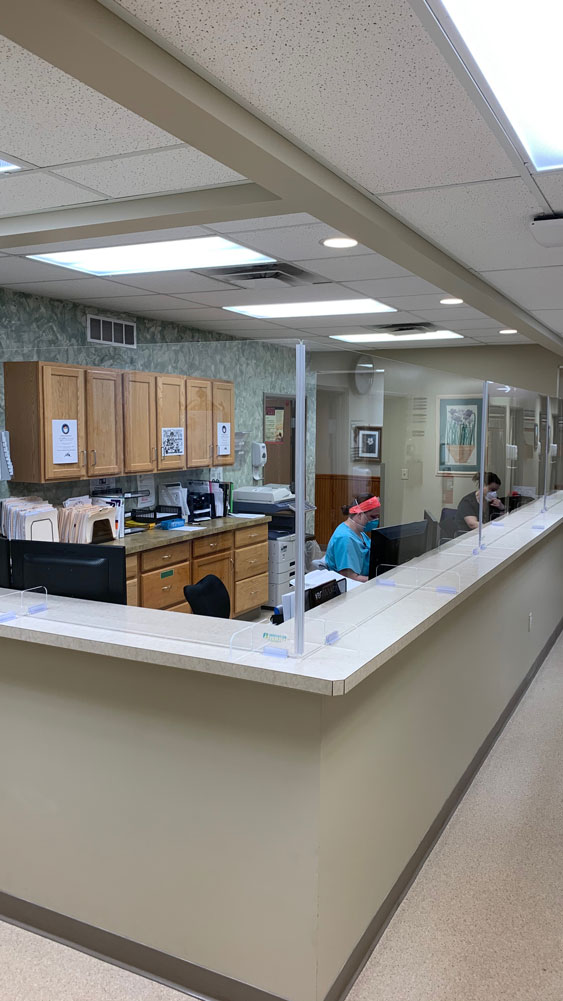 Nurses Stations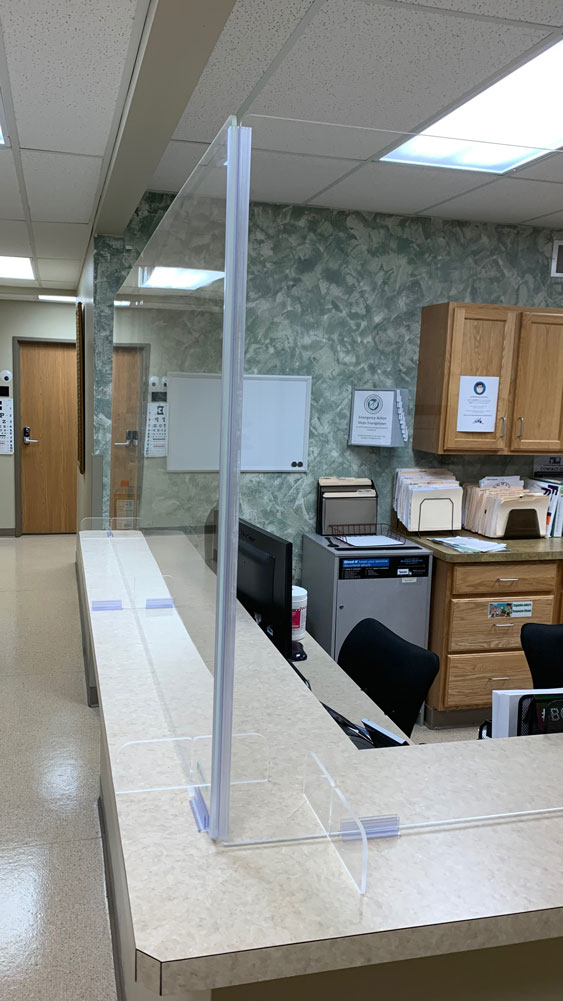 Nurses Stations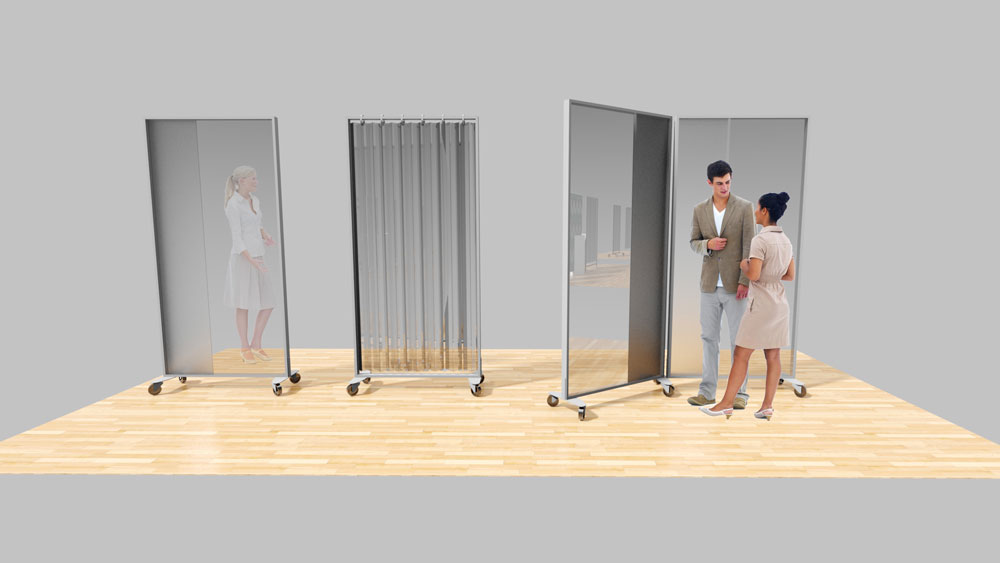 Mobile Walls
Innovation Exhibits is your source for hygiene guards and office protection. We can manufacture quick turnaround times on custom protection shields in nearly any size or shape with additional options available, such as access holes or mounting capabilities.
To get started today, contact Alexis Santangelo at 330-502-5394 or alexis@innovationexhibits.com.