excellent service, uncompromising quality

.
Innovation Exhibits is your best source for branded commercial and fleet graphics and face-to-face environments that are on point, on time and within budget. 
Companies are looking for signage and trade show exhibits that are more innovative and dynamic to help them stand out from their competition. They want more than just the simple cookie-cutter designs. They want style. They want technology. They want something that's going to make their audience swoon, and their rivals sweat. 
Bottom line: your competition is upping the ante…and so are we

.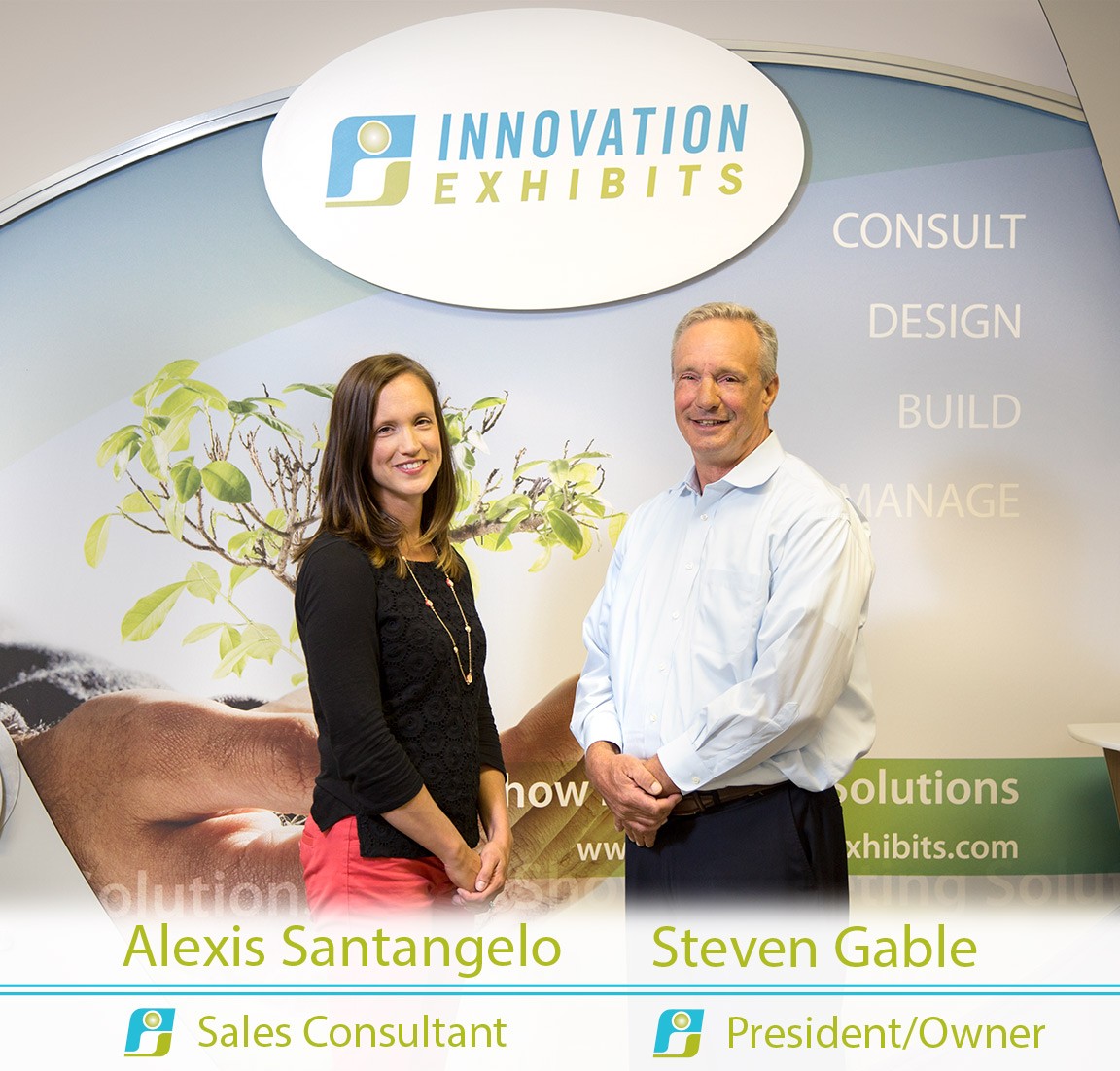 Since 1994, Innovation Exhibits has developed its own successful process of building industry-specific custom tradeshow exhibits that incorporate the best materials along with a clean, modern design. Our corporate office based in Boardman, Ohio, is fully equipped to handle projects of any size and scope, and our talented team of designers and craftsmen continue to push the envelope by seamlessly integrating the latest technology and multimedia equipment. 
We've served local small businesses and Fortune 500 companies, both international and domestic, with equal respect and attention to detail. All projects are built to what you need, not what we have in our inventory – we don't upsell to our clients and we're proud of that. 
After starting out small, our second generation burst onto the scene 16 years ago with the additions of Sales Consultant Alexis Santangelo and Production Manager Justin Gable. The children of Owner Steven Gable have adapted during the company's 25+ years of success while continuing to grow the business.  
Justin has played a pivotal role in developing the print shop and fabrication while adapting through good times and bad. And Alexis has not only maintained the company's loyal customers over the years, but she continues to expand to account for Innovation Exhibits' increased services.  
At Innovation Exhibits, our name is our guarantee, as our products continue to raise the bar. We pledge to provide each customer with the kind of personalized experience you would expect from a family-owned business while building distinguished graphics and branded environments.