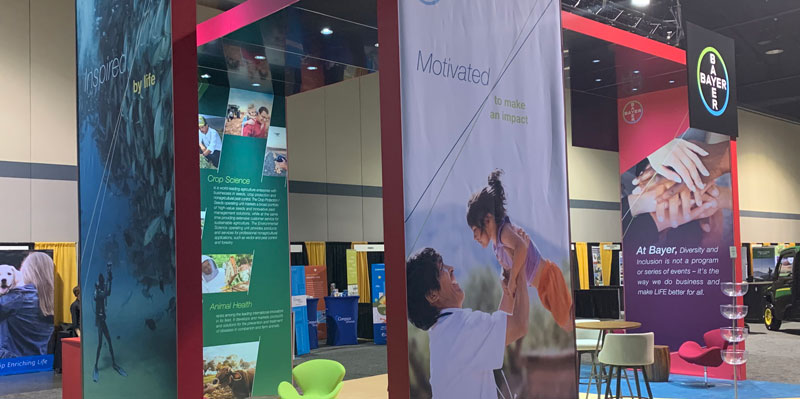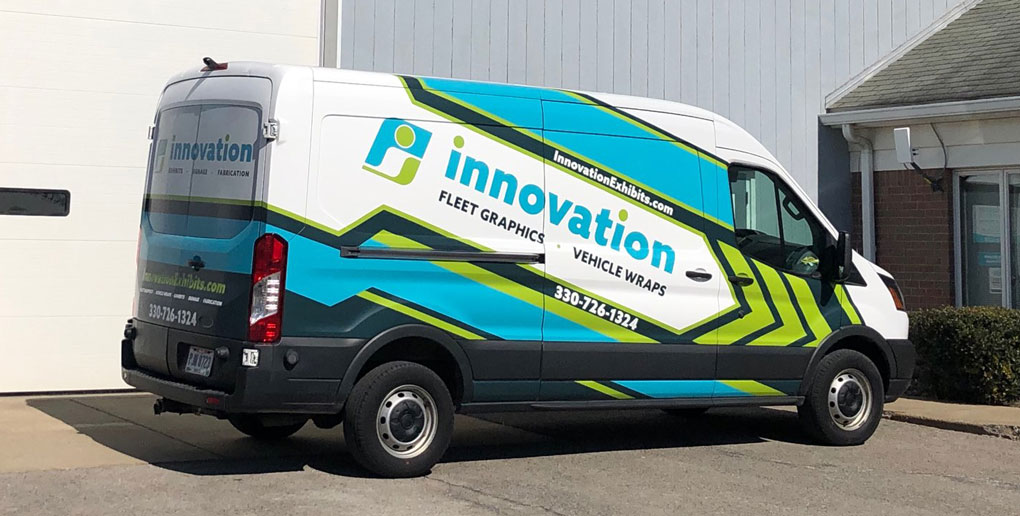 What should I look for in a trade show display exhibit company?
We feel that you should look for a company that is invested in learning your brand and your goals for attending your shows.  We pride ourselves in the longstanding relationships that we have with our clients and how we are viewed as an extension of their Marketing and Communication internal teams.
What are the best criteria to use when deciding whether to buy or rent a display?
The two main criteria to focus on when determining whether to rent or purchase are the frequency of attendance at shows and budget.
My company goes to only one trade show a year and we don't want to make a big investment on a display. Do you offer trade show rental exhibit displays?
We have an extensive rental program that includes booths of all sizes, from tabletops to standard inline configurations to island displays.  We can create a custom rental solution to meet all your needs so you have a successful presence on the trade show floor.
My company has never exhibited at a trade show. What kind of rental display do you recommend for new exhibitors?
We recommend a booth that will give you the visual impact needed to draw in prospective clients to your space.  Our experienced team will help you identify what will work best for your booth space and in your budget. 
Can I order your rental displays for any trade show or event venue?
Yes, our rental inventory is available for rental for any venue, including internal company events.
What kinds of displays do you rent?
Tabletops to custom islands.
Do you print trade show display graphics?
Yes, we have an in–house printer.  We work with a network of…
I want to add my company logo to my rental display. Can you print signage?
Yes, we have in–house printing capabilities. 
I don't have a graphic designer on staff. Can you help me design my trade show display graphics?
Our experienced creative team can design the booth and graphics to get you noticed at your next show. Our design process starts from the initial consultation and finishes when you sign off on the final renderings. Using the latest technology, our designs we'll make sure your designs communicate the exact message you want.  
Can you print graphics for a display I already own?
Yes, we are always happy to help you produce graphics for an existing booth. What is this process like?
On what materials do you print trade show display graphics?
We print on various substrates and fabrics.
Will I see a proof of my trade show display graphics before you print them?
Always.  We ensure that you are always satisfied with the final rendering of your display before we finalize it. Our goal is to never allow our customers to settle.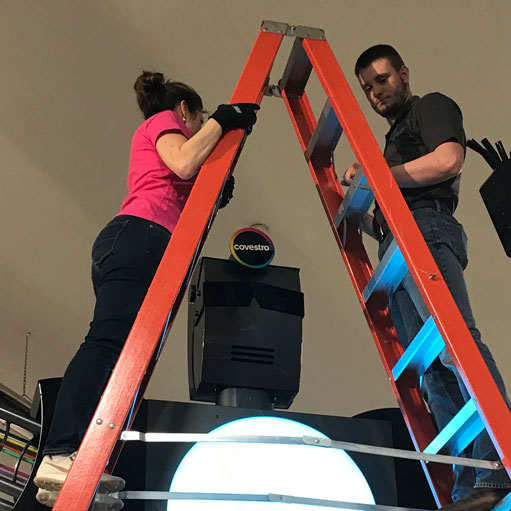 When renting an exhibit does Innovation Exhibits coordinate the shipping, installation, and dismantle at the show?
Yes, we try to make the process as easy as possible so that our clients are able to arrive before the show and not have to worry about getting there early.  We deal with all of the hiccups that can arise on a show floor so that they can be avoided
My trade show manual says I need to use show labor to install my trade show display exhibit. Can I set up my booth myself?
All venues have different rules but in most cases the exhibitor can set up the booth themselves if it is an inline booth (10×10, 10×20, etc) if power tools and ladders are not required.  For larger booths that have more extensive needs, show labor or union labor may be required.  We are always happy to look over the show manual and help our clients determine what they can and cannot do on the show floor.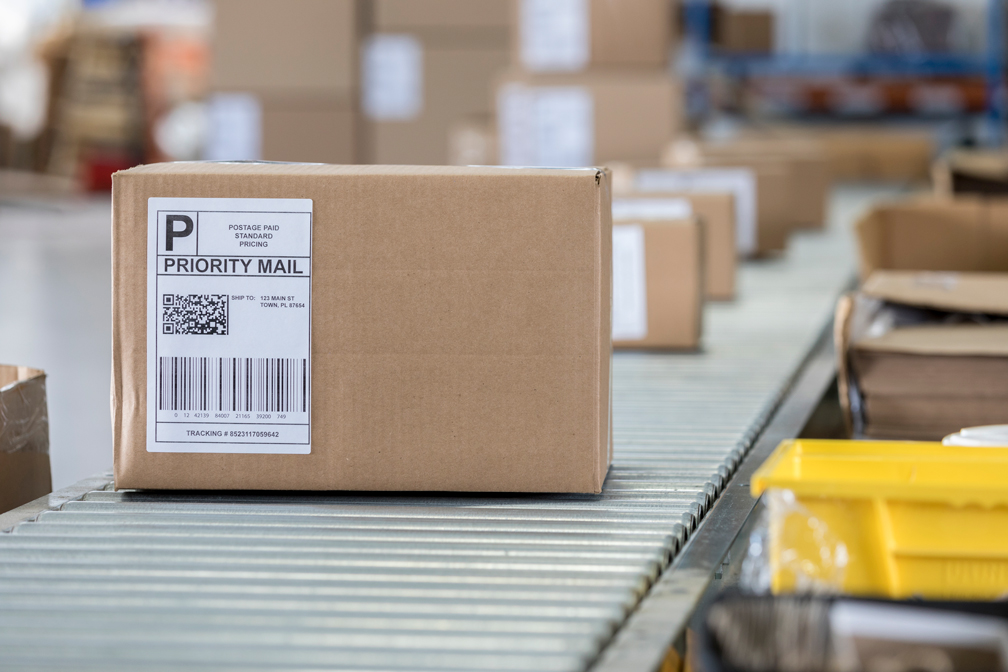 Do you ship to my location?
Yes, we will ship booths out to any location.
How do I make arrangements for shipping a trade show display exhibit?
All we need is the show manual and we can determine the best and most cost-effective method of shipping.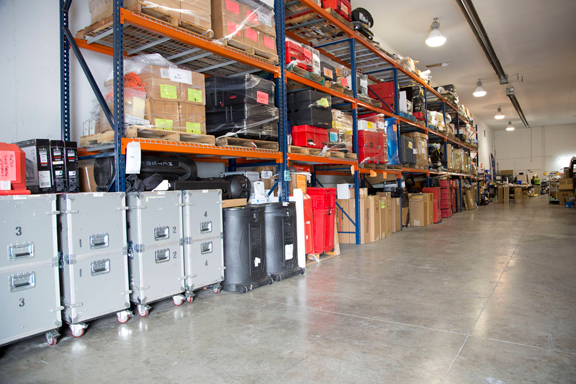 Is there a cost associated to storing items with us?
Yes, you can store items in our warehouse at a very low cost.
Is it stored on property?
Yes. All inventory is stored in our Boardman warehouse. 
How long can items be stored in the warehouse, is there a time limit?
There is no time limit to how long inventory can be stored in our warehouse. 
Are there any limitations or requirements for warehouse storage?
There are no size limitations, or any other requirements.
When can people retrieve their items?
Typically, we store client inventory and send it out to and from exhibit shows. You can access your items at any time.
How do I track my inventory?
We use an online inventory/event management program that is cloud based so that you can access your inventory from anywhere.