Your custom exhibit is unique, just like your business.  Here's a glimpse into our custom process from conception to installation

.
Covestro provides high-tech polymer material to various coatings industries, including automotive, construction, healthcare, cosmetics, energy, electronics, sports and leisure. Their products are included in coating formulations for metal, wood, plastic and many more areas. Because Covestro applies its cutting-edge material to existing products, it is difficult for them to display a specific, tangible product to promote themselves. While they don't produce these specific products, their mission is to make them better.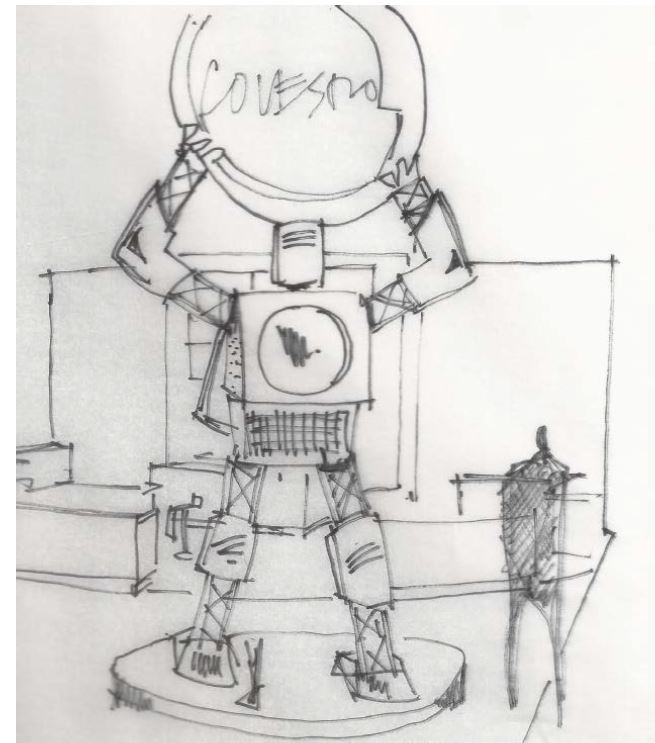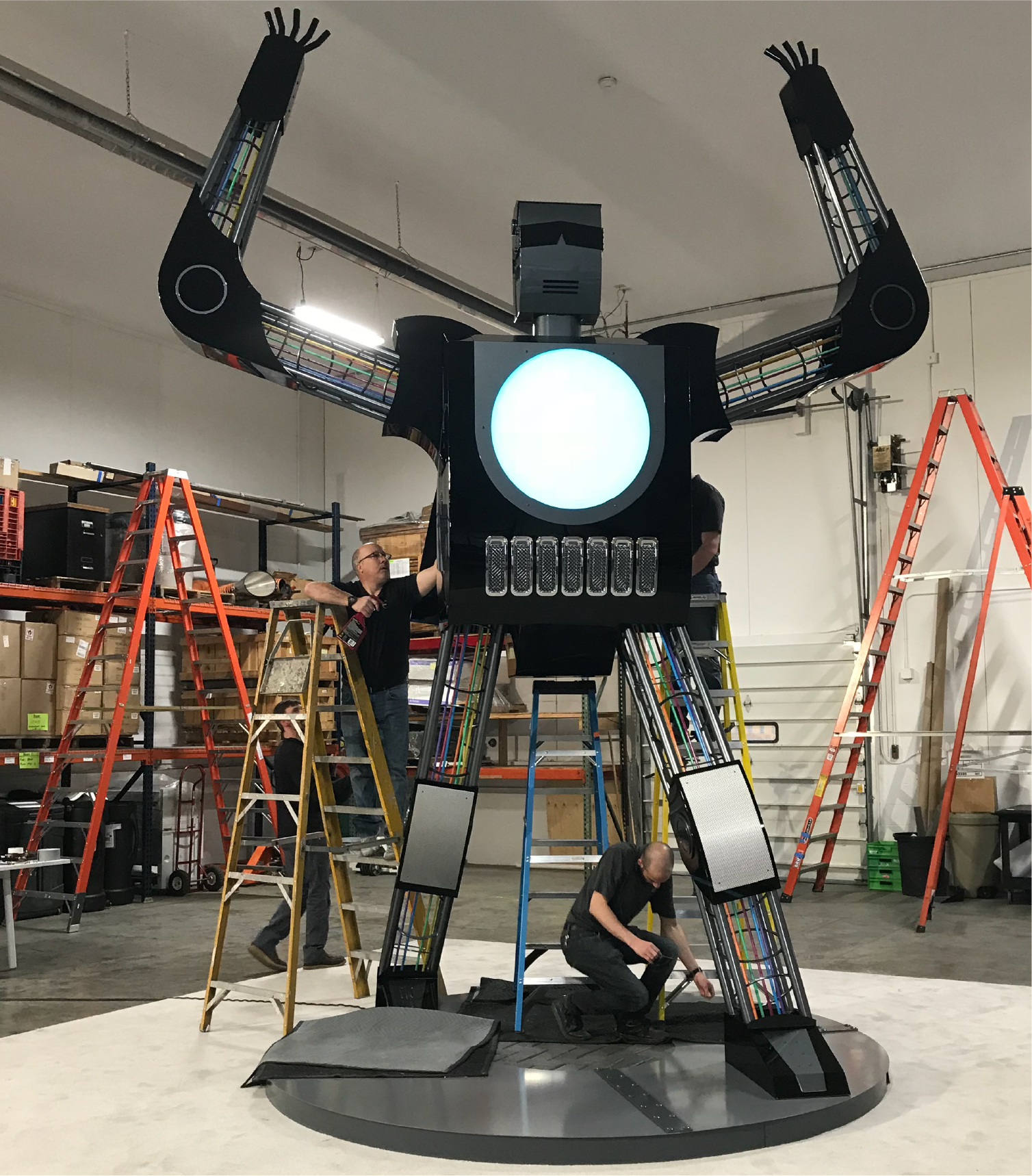 Our job was to develop an eye-catching display that attracted the audience to the Covestro booth, which highlights the benefits of their products.
After thinking of possible solutions, we decided to create a 20-foot-tall robot for the 2018 American Coatings Show that would be placed on the front corner of the booth to attract attention.
IEI designers met with the Covestro team and designed what would eventually be called the Cobot (Covestro Robot). Starting with a pencil sketch, we performed every part of the process, from line drawings and rendering to completion. We partnered with our team of craftsman and built the Cobot. The technical team at Covestro completed the project by applying some of their various coating materials. The Cobot was previewed at IEI prior to the show.